What clients are saying...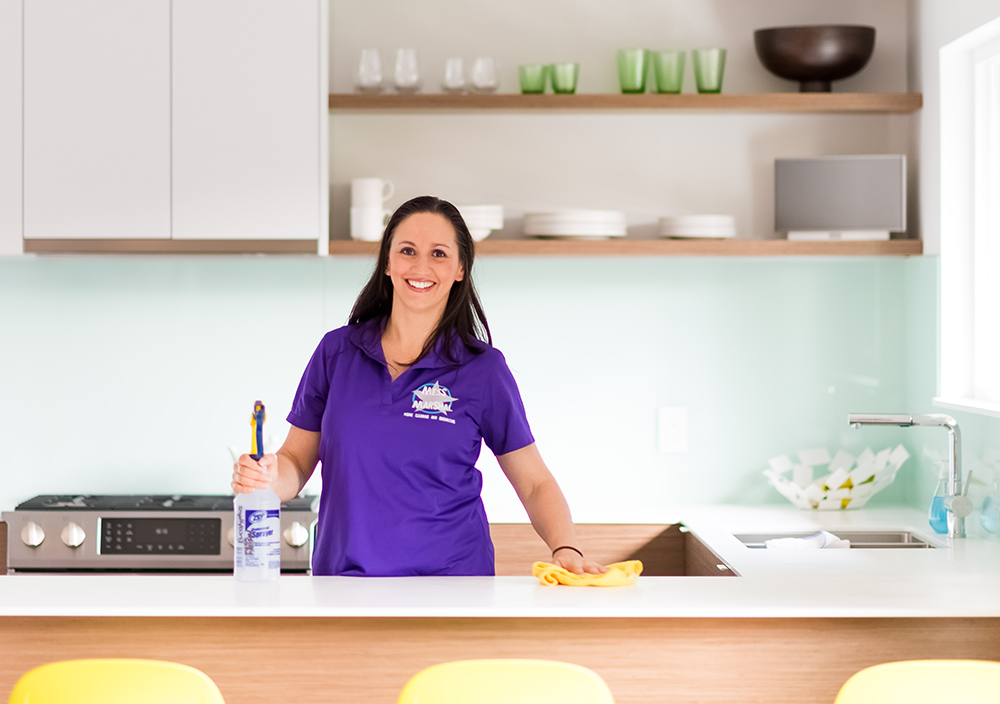 "Hi everyone just wanted to send a quick note to you all considering Lani for her services. Lani cleaned and organized my home today and I was overwhelmed with how tidy and clean it was. My house smelled like it literally went to the spa for the day it was amazing !!!! I have had numerous cleaning services come before but nothing compared to what an amazing job Lani did!!! Thank you again for taking the time to come and help us out we will for sure be continuing with her services. I highly highly recommend Lani!!!" - Chantelle
"I have had the pleasure of knowing Lani for the past three years. What started off as a fitness endeavour soon became a powerful friendship and working relationship. Lani is a self starter, motivated and highly professional. Whilst cleaning, Lani is punctual, respectful and always proud of her work. I like that she only uses natural products, and how she always makes every effort to clean as much as possible in the amount of time she has. I personally have never had such a clean house! Thanks Lani for everything you do." - Melanie
"LANI IS WONDERFUL!! She cleaned at our home today and did a spectacular job. Truly the best ever, and I've tried a LOT..." - Julie
"Looks great, thanks. My shower hasn't sparkled like that since the renovation 5 yrs ago!" - Jenn
"You did an amazing job! Honestly the kitchen tile wasn't even that clean when we moved in 2+ yrs ago, I gave up! Thank you!" - Rochelle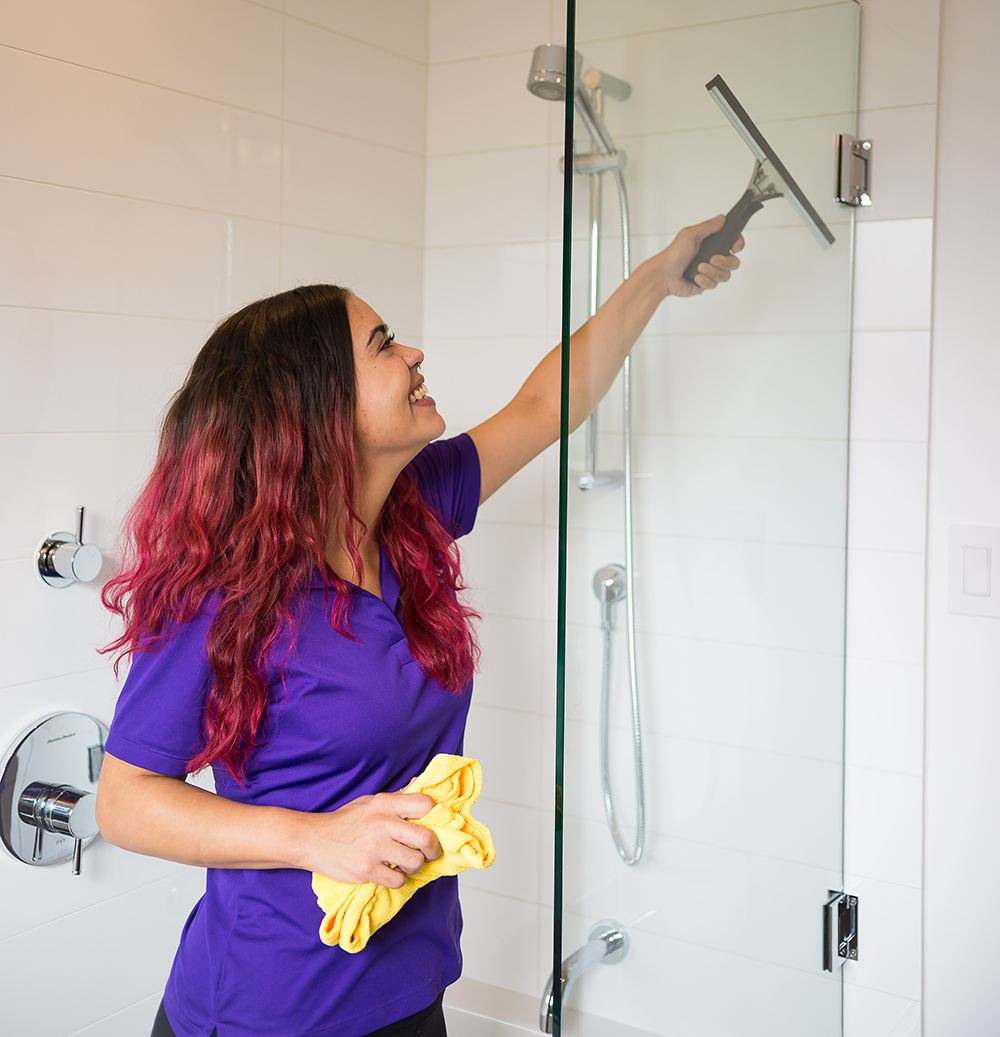 "Awesome!!! Thank you!!! It looked fantastic, and smelled awesome. Oh - and those baseboards in the bathroom - amazing!!! Thank you!!!" - Trish
"It was awesome! Counters look brand new!!! We both commented on how wonderful a job you guys did!"
"Thank you so much. I will let you just focus on different areas as you see fit. We are so happy to have you guys coming! It has been so long since we have had a really clean house and with the twins, neither of us has the energy. Thanks again and look forward to your next visit!"
"OMG, I can't thank you enough. I took a good look at the bathrooms, in particular the upstairs one, and it has literally never looked this good. I have had many cleaning companies over the years, and nobody has ever done a cleaning like you two did today. Holy moly. Thank you."

"Seriously, you and Chassie did an outstanding job. I can't wait for you to come back!!!" - Katherine
"My house looked fantastic! I had no idea my glass cooktop could ever look clean, let alone brand new, ever again! You ladies did such a great job"
"We are very pleased with it - we walked around the house saying 'Look how clean this is! And look how clean this is!'"
"I've had Lani and her ladies at my house numerous times. The clean they leave behind is unbelievable! And the house smells like a spa! My bathrooms, kitchen and floors have never been cleaner! Definately recommend Mess Marshal Lani's company! It's worth every penny." - Anna-Maria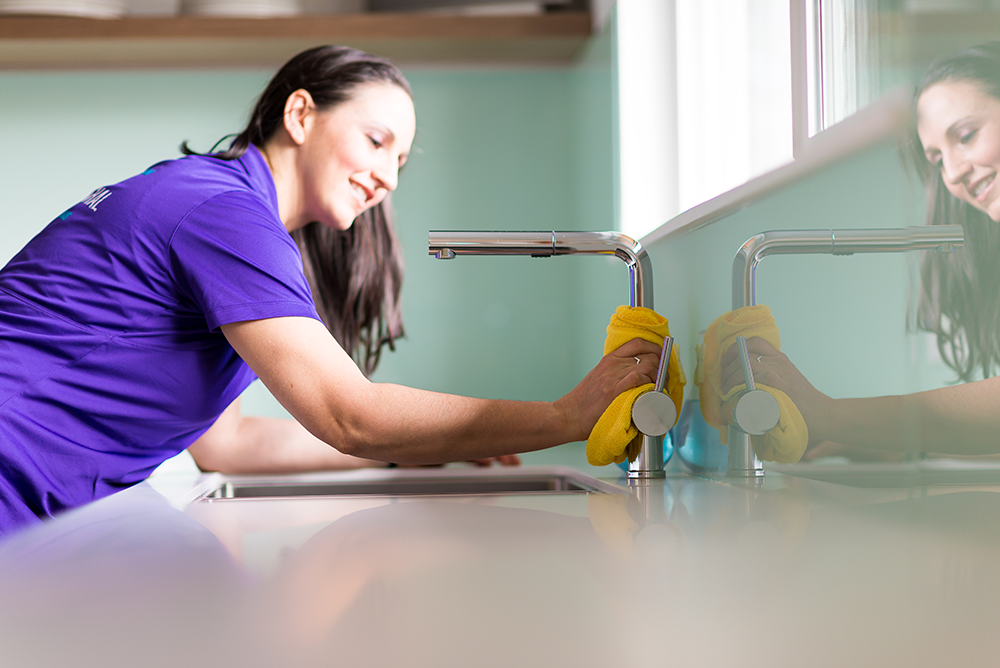 "Dear Lani. I was so overwhelmed when I came home tonight. After having an absolutely miserable end to my day at work, I had almost forgotten it was our clean day. When I came home to the awesome smell of peppermint I almost smiled....Then I came upstairs to discover that you and/or your girls completely rocked it out in my house. I'm not sure how you got it all done. (All the living room furniture moved and cleaned under...Even the crib upstairs???) I'm not sure what went on today, but I am so unbelievably grateful. You ladies could not have picked a better day to be even more awesome than normal. Thank you."
"Love Lani and her wonderful team. My house is always sparkling and smells amazing." - Justine
"We are very happy with Lani and the work by the ladies at Mess Marshal. Superb clean every time and they use great cleaning products." - Erin
"Leanne did a great clean and was lovely and friendly when we were in the office for a bit prepping for a program. Thanks!" - Alanna
"In early spring we decided to sell our home but as I had just had surgery and couldn't clean my neighbour suggested Mess Marshal. By the time we had the open house, our house was sparkling clean, smelt absolutely fabulous with kitchen and bathroom counters looking 'like new'. Her use of natural products precludes any allergies; and she utilises the time in your home to your advantage. If she is unable to complete everything in one shift you can be reassured the most important areas will be dealt with, and feedback promptly sent. Lani and her ladies are punctual, respectful and clearly take pride in their work. I highly recommend Mess Marshal. Thank you Lani." - Bev
"My husband is so happy, you could not imagine how happy he is that he doesn't have to worry about cleaning the bathrooms before the guests come! And I keep looking at them just in disbelief that they are that clean! Chrystal even cleaned the grout glue that my husband accidentally dropped 2 years ago when he tiled the shower. It just looks so amazing!"
"Not only is my house spotless and shiny but it smells like a spa!" - Megan
"I didnt know my kitchen and bathroom could look this fantastic!! The grout looks new and the appliances are so shiny, not to mention the fact that my house smells like a spa!! So huge shout out to this awesome local company that came and saved the rapidly declining sanity of this exhausted momma!"
"Oh awesome! Yes, she did an amazing job. I seriously didn't know our grout or appliances could look THIS clean. She worked very hard and it shows. Very happy! We have a large 6 burner gas range that always has spills and spots. It looks brand new after she's cleaned it. I didn't even want to cook dinner on it tonight because it was so spotless"
"I loved my clean!! Dena did a wonderful job and prioritized perfectly what she was able to get done versus not. I had budgeted for the one clean for now but will be saving for another and also checking out the products list on your website and not only did everything look so clean it smelled amazing! Thank you so much - I've already referred you to my friends!" - Laura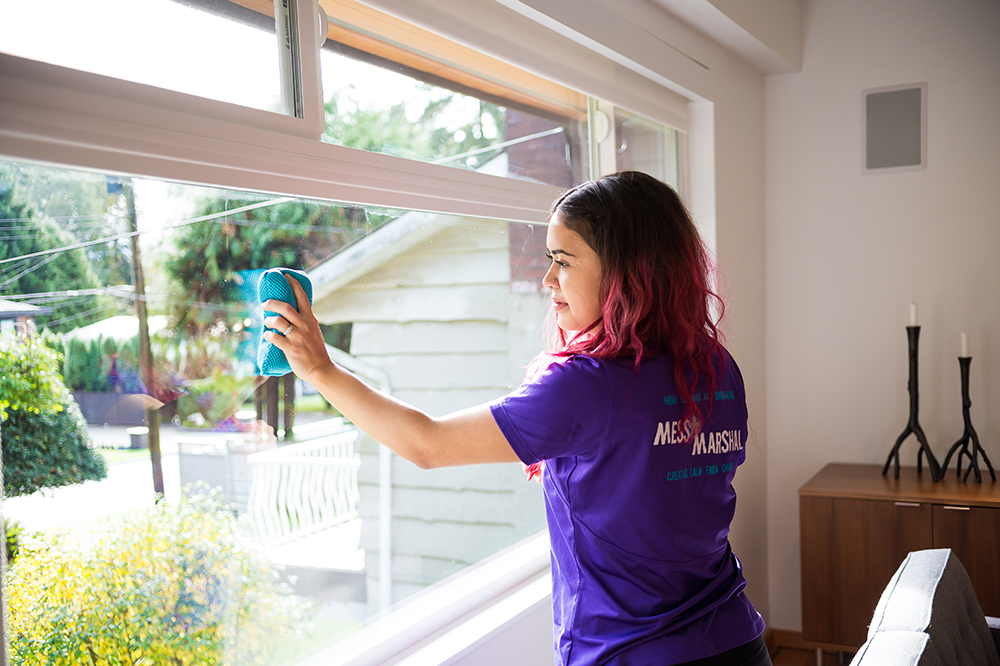 "In early spring we decided to sell our home but as I had just had surgery and couldn't clean my neighbour suggested Mess Marshal. By the time we had the open house, our house was sparkling clean, smelt absolutely fabulous with kitchen and bathroom counters looking 'like new'. Her use of natural products precludes any allergies; and she utilises the time in your home to your advantage. If she is unable to complete everything in one shift you can be reassured the most important areas will be dealt with, and feedback promptly sent. Lani and her ladies are punctual, respectful and clearly take pride in their work.
I highly recommend Mess Marshal. Thank you Lani!" - Bev
"I recently went on vacation and much to my surprise my daughter had my messy apartment cleaned by Dena. When I walked in after a long flight, I almost thought I was in the wrong place. WOW Dena did such a wonderful job - I am amazed. I will call you when I can afford another clean. This note is just to commend Dena on a fabulous job. Thanks so much. It is again a pleasure to live here." - Amie