A green clean...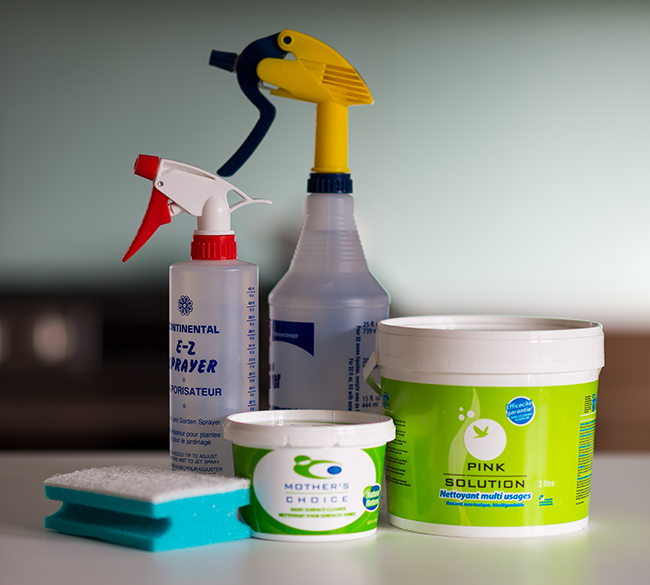 Mess Marshal uses organic, biodegradable and non-toxic cleaners such as Pink Solution, Mothers Choice and white vinegar along with essential oils of peppermint and eucalyptus.
Pink Solution is a natural enzyme cleaner, which when mixed with water, emulsifies dirt, grease and grime, and restores finishes to their natural state. This means that it will not only clean, but will actually brighten surfaces that most cleaners dull.
It contains no chemicals, and can be inhaled, eaten and used without any gloves, with no ill effects.
More info on Pink products:
https://pinksolution.ca/pages/ingredients