A little bit about me...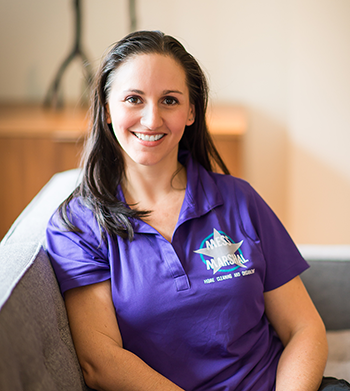 My name is
Lani McKnight
and I have always been a "neat freak", think Monica Geller from Friends.
My natural instinct for organization and perfection began at the tender age of 5 when I began to clean and organize my bedroom just the way I wanted it, including colour coding my wardrobe and aligning my socks and underwear just right. My parents still laugh about it to this day. By the time I was 10 I was cleaning the family and neighbours cars. I would spend hours hand washing and detailing to perfection. As a teenager I moved on to cleaning and organizing the family home and neighbours homes.
I would often give my mother a hard time regarding her endless little piles of papers, books and things in each and every room while my own room was perfect at all times. I would know within seconds of walking into my room if someone had been in there or touched something, as everything had an exact place. My bedroom door, unlike my sisters, was allowed to stay open!
As an adult I spent time studying, travelling the world and working in hospitality and tourism. I first began cleaning and organizing houses back in 2005 when I launched my own mini business in Australia and took on 7-8 houses on a regular weekly basis. Yes, I am Australian and proud to say I am also a Canadian citizen. I moved to North Vancouver permanently back in 2006 to be with my husband and began a new career path in Office Administration. My last role had me managing a sales and reservations department for adventure tours such as White Water Rafting, Ziptrek, Bungee, ATVing and Snowmobiling, and Yes I loved my job!
2012 brought wonderful changes to my life with the birth of my beautiful baby girl Ella, and along with those life changes Mess Marshal was born in 2014. I was looking for a career with more flexibility allowing for more family time and I decided to go back to my roots and pursue my passion for organizing, cleaning and creating calm from chaos.
In my spare time, when I'm not cleaning and organizing my own home, I try to make time for bootcamp, yoga or swimming. I love spending time with my family & friends and creating fun memories and adventures with Ella. I look forward to holidays in Australia and I constantly count the days until my next Australian family member arrives to visit us in Vancouver.